Kristy Weiss
Marketing Director | Transaction Coordinator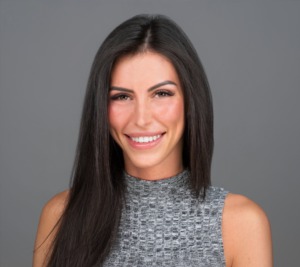 Prior to becoming a member of SRG, Kristy spent eleven years working in the Veterinary field as a Registered Veterinary Technician, progressing from animal care to client-centred and management-based positions. In addition to her passion for animals, she has always loved working directly with people and building relationships. She realizes the importance of strong, supportive relationships that yield collaborative-based outcomes.
Her many years working in client service and management roles have provided her with skills and extensive knowledge regarding business workflow & client care. Kristy truly values the relationships she can establish with people and understands the various dynamics that can intersect when working as a Transaction Coordinator. This makes her confident that she can deliver effective solutions in a timely manner, regardless of the circumstance.
In a more personal sense, Kristy treasures spending time with friends and family. She loves being outside and travelling to beautiful tropical destinations. However, most of her free time is spent with her two American Bullys. Tender-hearted and patient, Mercy, and the fiercely loyal snuggle bug, Blue. These two fur babies like tagging along to the picturesque places that Kristy explores, especially in the summer and fall months.