3 Myths You Probably Believe About Selling Real Estate
Posted by Jamie Szeibert on Thursday, March 17, 2022 at 8:55 AM
By Jamie Szeibert / March 17, 2022
Comment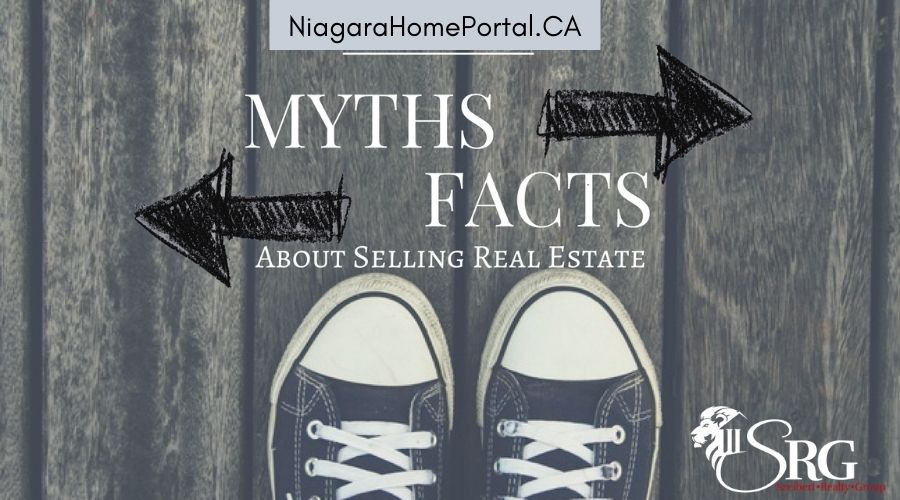 If you're doing research on selling your home, you're probably thinking about pricing it correctly, writing tips on marketing and staging, and doing your homework on finding the best real estate agent to get the job done. I can't tell you how many times I have helped out homeowners that believe the wildest things about selling real estate.
Here are some truths about selling real estate and some myths you've probably believed for a long time.
You can always save money by selling it yourself.
There are a lot of homeowners that will start out listing the property "for sale by owner" that 85% of the time will eventually turn to the help of a real estate agent or broker to get the home sold. Maybe they have priced it too high, have not advertised it enough, have no connection to the local MLS, or have no idea what the market was doing to advertise the home accordingly.
By all means, try and sell a house or condominium yourself. But I'm just saying that statistics show that homeowners eventually turn to a real estate agent to list, price, and market their homes.
Here's the ironic factor, homeowners that price their home by themselves tend to price it higher than market value. By the time they've dropped the price to where it actually will sell, it's lower than where an agent would've priced it to get it sold correctly in the first place. The lost money is usually more than the commission it would've taken to use an agent to sell the property.
Bottom line: it's not cost-effective to sell the home yourself. And we're only talking about pricing the home, this doesn't even include time and energy on marketing, marketing dollars, understanding legal contracts, and making sure that your rights are protected during the transaction.
Zillow's estimates are accurate.
I know that this is a crazy and wild thought here but stay with me. Not everything you read online is true. I know, I know, you are reading this article online, but it's directly from the horse's mouth. You are hearing these facts directly from a real estate agent that has been in the business, has sold hundreds of homes, and understands the current market. Zillow is a search engine. It pulls numbers from title companies, escrow companies, and past sales. This is the only information it has to go on. It doesn't have a personal relationship with every homeowner, and it has no idea how micro markets and neighborhoods can change the actual market value of the house. I've had almost every single homeowners say, "but the Zillow estimate shows my house valued at X amount of dollars!" And my response to that is to show them comparable sales in the area that may or may not stack up to Zillow's estimate. It may be frustrating when homeowners think how much they could be getting for a house according to this estimate only to discover the truth of what the market is doing in their neighbourhood or condo building. But, it doesn't matter what any of these numbers say, if the house doesn't sell, there's usually an issue with the price.
Related Post: What Does the Absorption Rate Mean
I have to have an open house to sell the property.
I'll let you in a little secret, open houses do not sell the house. Open houses are designed for two things: to appease the seller because they firmly believe an open house will sell the property, and to gain more buyers by sitting the open house. Whoever sets the open house may have potential buyers coming through that may or may not want this house. Chances are, they may be looking at houses to buy but this may not be the perfect one for them. However, that agent now has a new client simply by sitting the open house. The real way a house sells is by pricing it correctly, having amazing photos and staging it correctly and getting it marketed to the proper avenues. This is exactly where real estate agents the job is supposed to be. Holding an open house will usually not sell the house.
Related: The Drawbacks of an Open House
These are only three simple things but there are so common that I feel we need to talk about them. If you are serious about selling your condominium, estate, waterfront home or house anywhere around the Niagara ON area, find a trusted, reliable and experienced agent or broker to handle that sale. Because I am proficient in this area, I know the micro-markets of places like Fort Erie, Niagara-on-the-Lake, Grimsby, and Crystal Beach just to name a few. I can help you price your home correctly for the exact market in which you are selling. Let's get it sold quickly, stage properly, and closed on time.