The Poolside Lifestyle
Homes with Swimming Pools for sale in the Niagara Region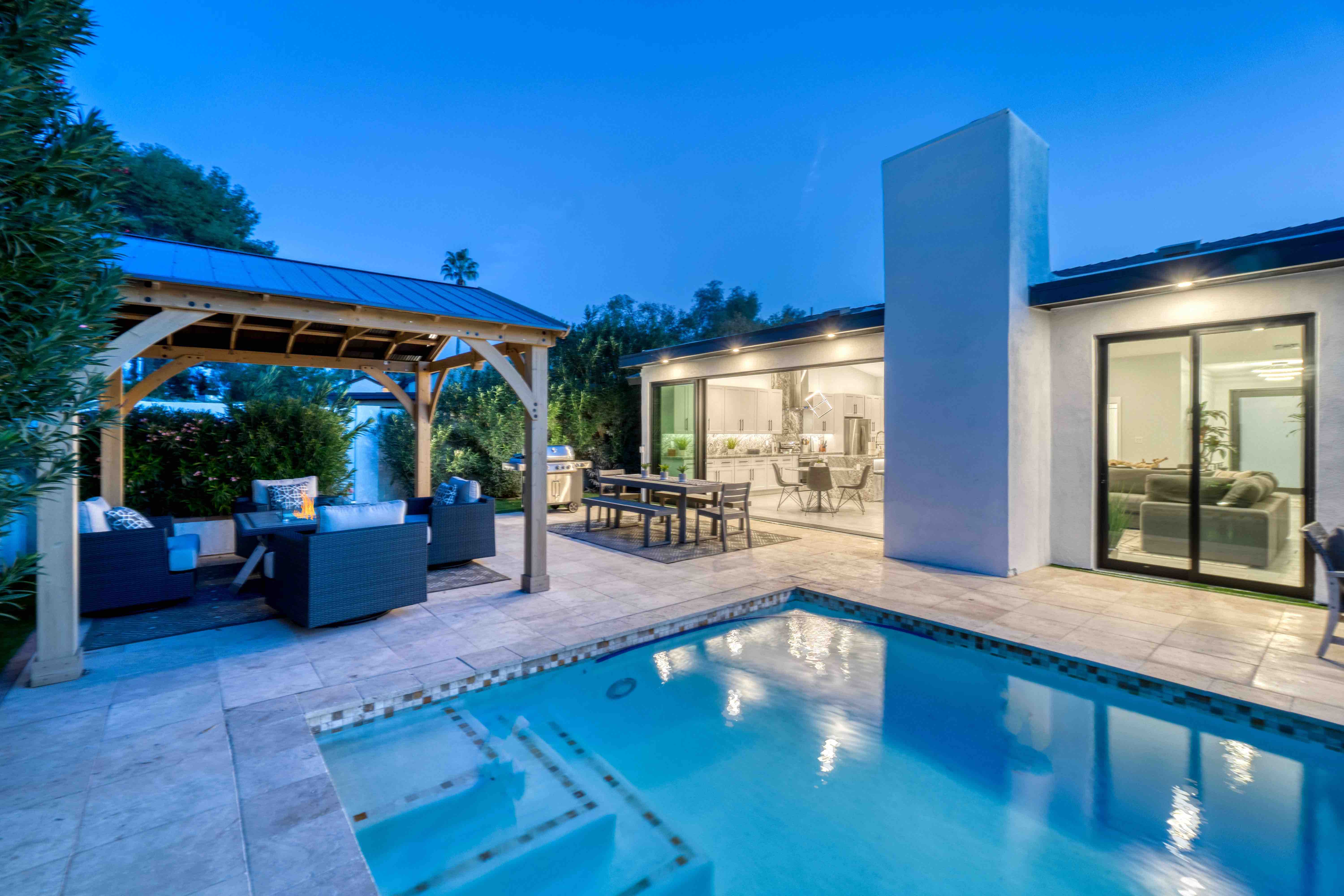 Welcome to our comprehensive guide to homes with pools for sale in the beautiful Niagara Region. From Niagara-on-the-Lake and Niagara Falls to St. Catharines, Fonthill, Fort Erie, and beyond, we've curated a list of properties that feature private pools, creating the perfect backyard oasis for you and your family.
Scroll below the listings for:
The Benefits of Buying a Home with a Pool and Maintaining Property Value
Top Tips for Buying a Home with a Swimming Pool
Customize your Swimming Pool Home Search
Niagara Region Homes with Pools
December 3, 2023
$1,024,950
Med. List Price
---
The Benefits of Buying a Home with a Pool and Maintaining Property Value.
Investing in a home with a pool in the Niagara Region offers numerous advantages that go beyond the immediate enjoyment of having your private oasis. From maintaining property value to the health and lifestyle benefits, here are some key reasons to consider purchasing a home with a pool:
Enhanced Property Value: Homes with well-maintained pools tend to have a higher resale value compared to those without. In popular regions like the Niagara Region, where the climate allows for outdoor enjoyment, pools are often seen as a desirable feature for potential buyers, positively impacting the property's value.
Health and Wellness: A swimming pool in your backyard provides easy access to low-impact exercise, helping to promote a healthy lifestyle. Swimming is a full-body workout that can help improve cardiovascular health, build muscle strength, and provide stress relief.
Entertainment and Leisure: Having a pool on your property creates an excellent space for outdoor entertaining, family gatherings, or simply unwinding after a long day. A well-designed pool area can become the focal point of your home, where you and your loved ones can create lasting memories.
Increased Curb Appeal: A beautifully designed and maintained pool can contribute to the overall aesthetic of your property. With thoughtful landscaping and complementary features like patios or outdoor kitchens, a pool can enhance your home's curb appeal, making it more attractive to future buyers.
Privacy and Relaxation: A private pool in your backyard offers a sanctuary away from public swimming facilities, allowing you to enjoy a more peaceful and tranquil environment. Whether you want to relax, sunbathe, or swim laps, a pool provides the perfect setting for leisure activities in the privacy of your own home.
---
Top Tips for Buying a Home with a Swimming Pool
To ensure a positive home buying experience, keep these essential tips in mind:
Pool Inspection: By hiring a professional pool inspector to evaluate the pool's condition, structure, equipment, and safety features, you'll gain valuable insights into your potential investment. This knowledge empowers you to make informed decisions and confidently move forward with your purchase.
Familiarize yourself with local safety regulations: Understanding local safety regulations and requirements for pool ownership helps ensure that your new home meets all necessary codes and standards, such as fencing, alarms, or covers. This not only guarantees compliance but also contributes to a safer pool environment for you and your family.
Plan for maintenance with ease: Being prepared for ongoing maintenance costs, including cleaning, chemical treatments, and equipment repair or replacement, allows you to fully enjoy your pool without any surprises. If you prefer a hands-off approach, consider hiring a professional pool service to maintain the pool for you, giving you more time to enjoy your private oasis.
Optimize your insurance coverage: Although a swimming pool may affect your homeowner's insurance premiums due to increased liability risk, discussing your options with an insurance agent can help you find the best coverage to protect your investment. This ensures that you can fully enjoy your new pool with peace of mind.
We're here to help you find the perfect home with a pool in the Niagara Region. Our dedicated team of real estate professionals is committed to providing you with the most relevant listing updates and personalized service. Contact us today to begin your search for the ideal backyard oasis.
Book A Consultation